Charanga works collaboratively with teachers, publishers, community organisations and others to develop new and innovative materials we think you might enjoy and find useful.
When using any of the content modules above, you will also be able to access several bonus modules – and we will add to the series over time. They include: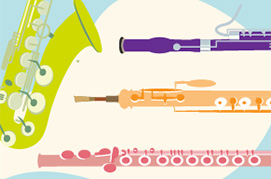 Take-off!
A complete instrumental method for beginner wind students, ideal for individual or whole-class teaching, for wind bands, brass bands and ensembles of any size.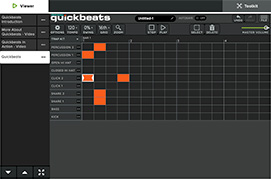 Quickbeats
With a range of kits from Grime and Orchestral to Bhangra and House, along with simple swing and tempo controls, Quickbeats will get your students creating beats in no time.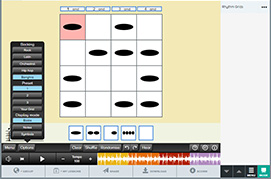 Rhythm Grids
The Rhythm Grids app allows you to create enjoyable warm-up and starter activities around notation, rhythm and metre.