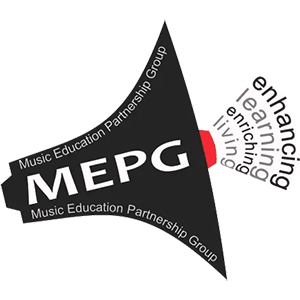 We're delighted to be partnering with the Music Education Partnership Group (MEPG) in Scotland – a network of music-based organisations that advocate for the lifelong benefits of a music education enriched by singing and playing.
MPEG's four-year We Make Music Scotland programme aims to promote equity of access to music provision, foster quality learning experiences and challenge perceptions of the value of music education.
The charity also supports music educators in all settings to develop their practice through a range of training, workshops and research.